Introduction
You have arrived at the web site for artist Rod Dickinson's project to reconstruct a little known mind control machine from the 18th century. The machine was drawn and described in great detail by one time spy and tea broker James Tilly Matthews in 1810.
Matthew's drawings and writings of this fantastical delusion were made while he was incarcerated in Bedlam / Bethlem hsopital.
The reconstruction, 10m x 10m x 6m is made from oak, brass, leather and includes an audio tour. The audio tour app is available on Google Play and on the iOS app store.
Exhibition
The Air Loom is currently on display at Bethlem Museum of The Mind throughout the remainder of 2016.
Bethlem Museum of The Mind is located in beautiful grounds in Beckenham and well worth a visit to also see their permanent collection and temporary displays: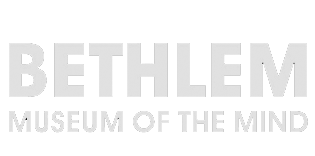 Images
Images of The Air Loom installed in The Laing Gallery Newcastle, and James Tilly Matthews' original drawing and plan for the machine (circa 1810).
Resources
Books, articles and other resources about the Air Loom and James Tilly Matthews


On Mind Control
A short text about the ongoing contemporary relevance of Matthews' delusion